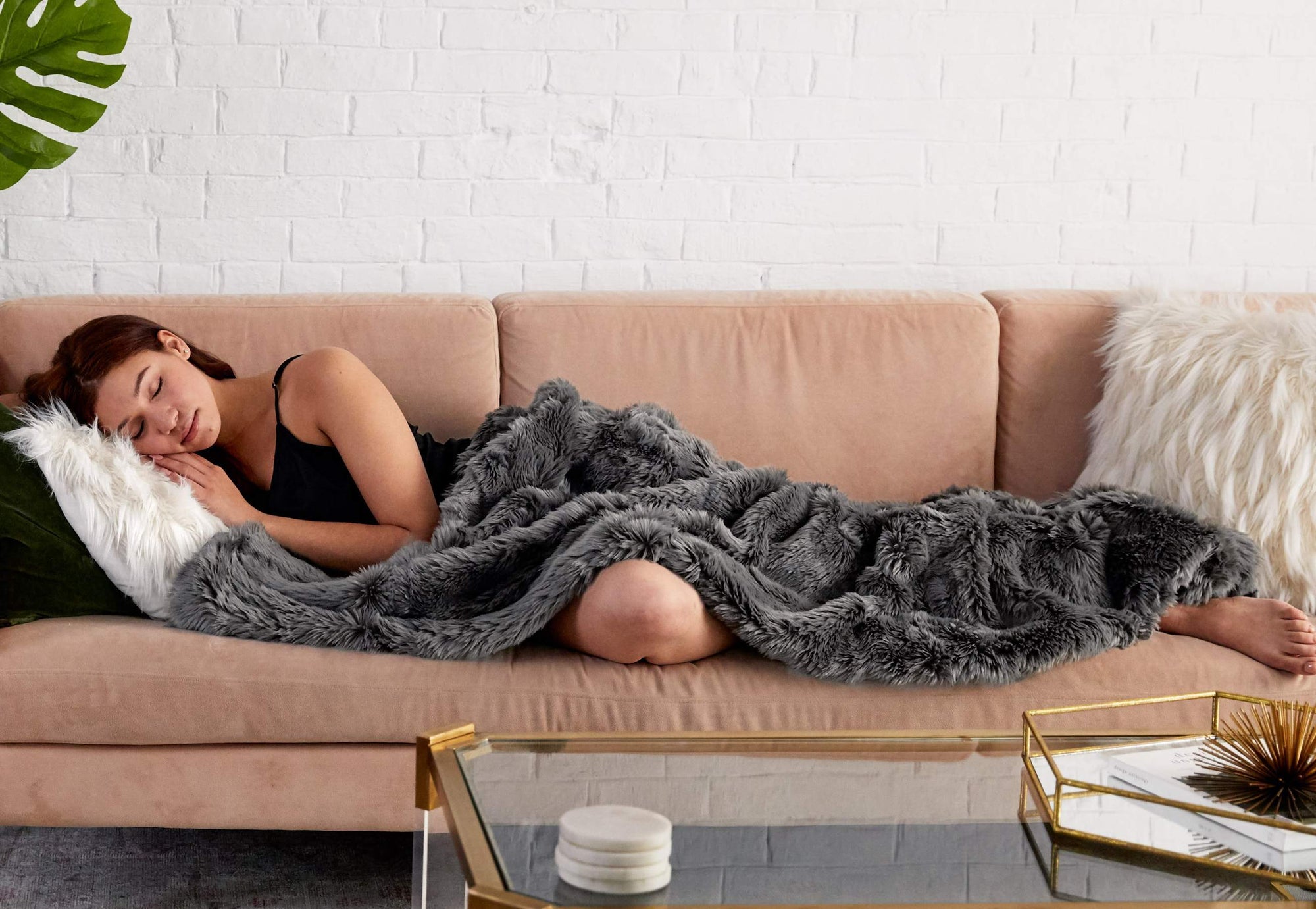 The Power of Nutrients in Stress Management, In Partnership with Rootine Vitamins
The covid-19 pandemic has turned the world we know on its head, and it's easy to feel alone, overwhelmed and stressed out.
Because stress comes in many forms, "optimal stress management" looks different for every person. It could be adding a Gravity Blanket to your sleep routine, practicing a healthy diet, or exercising or meditating daily. The key is to find what works for you, and at Gravity, that's what matters to us.
One area that you may have overlooked in your stress management arsenal is the nutrients and vitamins you ingest daily.

Anti-Anxiety Nutrients
Your general diet and specific targeted nutrients have been shown to influence stress and mental health.
A

study

completed on medical students in 2011 showed that omega-3 supplements may help reduce anxiety.

A psychiatric

study

suggested a link between probiotic foods and a lowering of social anxiety.

A

study

in women showed potential for essential fatty acids, vitamin C, B vitamins, and magnesium to have a positive impact on stress levels.

Oxidative Stress
Free radicals are neutralized by antioxidants. When the ratio of free radicals to antioxidants becomes imbalanced, excess free radicals can cause damage and push the body towards a disease state. This physical damage is called oxidative stress. Interestingly, anxiety is thought to be correlated with a lowered total antioxidant state (i.e. increased oxidative stress). By reestablishing optimal antioxidant levels, you may be able to improve your physical and mental health.
Vitamin C and E, Coenzyme Q10, and Alpha Lipoic Acid are common antioxidants found in foods and supplements that can help achieve this balance. Selenium, a mineral found in food and supplements, is required to activate your body's "master antioxidant" called glutathione. Did you know that ~30% of the population has a mutation in their glutathione-related gene that requires additional selenium intake

Meet Rootine Vitamins
This is where Rootine Vitamins can play an important role in your stress management. Rootine custom-creates daily vitamins based on your DNA data, blood nutrient levels, and lifestyle. The 100% personalized formula will inform you of:
Nutrients You Need More Of

Nutrients You Need Less Of

Nutrients You Should Avoid

Nutrients forms that work best for you

What Dosage works best for you
Best yet, these research-backed nutrients are delivered in slow-release microbeads for optimal absorption.
To start your Rootine journey, Gravity customers can get $30 off their first month of vitamins with code Gravity. Offer valid through 5/10/20.

So during these unprecedented times, finding what stress management tactic works for you is key, and know that what works for you, may not be what works for your family members or best friends. Stress comes in many forms, and Gravity and Rootine are two of the many solutions to managing your stress.

Additional Reading: