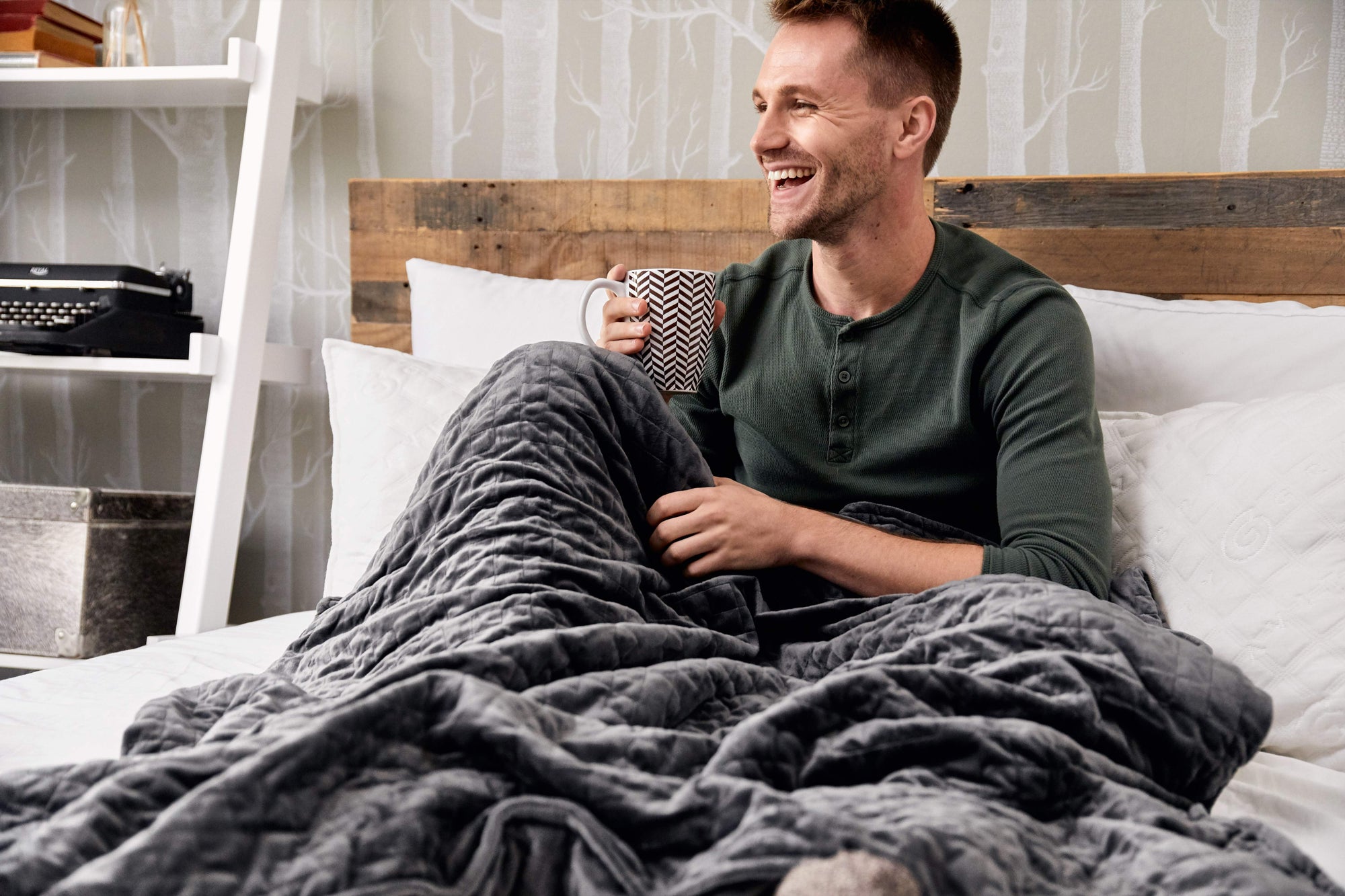 Introducing the Gravity Cares Program
Since our April 2017 launch, Gravity has been a science-backed sleep and wellness brand that believes mental health and wellness should be just as important as physical health. It's at the core of who we are as a brand.
From the products we make to the marketing initiatives we promote throughout the year, we're focused on highlighting the importance of good sleep and stress reduction, along with providing tools and resources to our community on mental health. This has included Mental Health Awareness Month and World Mental Health Day campaigns in support of National Alliance on Mental Illness (May 2018) and our lead partner, the Brain & Behavior Foundation (October 2018-onward).
Thanks to these programs, we have been able to give over $100,000, and thousands of Gravity Blankets, to many deserving non-profit and charitable organizations, including The Wounded Warrior Project, Salvation Army, Convoy of Hope, and A Safe Haven to name a few.
But this purpose to advance wellness for all goes beyond our products and our marketing campaigns.
It's ingrained in the staff we hire,

who all have a strong passion for raising awareness of mental health, as a result of their own personal struggles or the struggles of close friends or family.

It's visible in the actions taken by our team members

on causes near and dear to them, by bringing our team together to donate time and raise funds for programs like Cycle for Survival, PRIDE, or our annual holiday family gift giving adoption.

It's evident in the initiative taken to help wherever we can

, like during the current covid-19 pandemic where we worked with our supply chain to get N95 and surgical masks to donate to hospitals in critical need in New York City.
Today is a proud moment for Gravity, as we formally launch Gravity Cares. This designated arm of Gravity Products LLC has the specific purpose to not only support and strengthen mental health and wellness for everyone, but bring this same thinking and activation to a wide array of charity work, such as those tied to LGBTQIA+, homelessness, and poverty.
Throughout the year, this program will:
Provide free tools and written resources to aid in mental health

Host free sessions/courses with trained professionals across fields (mental health, fitness, wellness, etc)

Gift product to nonprofits and charitable organizations in-need

Provide monetary donations to our charity partners via our May & October matching programs

Ensure mental health awareness and sleep wellness are integrated in new brand and media partnerships

Activate our team members for important local initiatives that give back to the community
As these come to life during the year, you'll see them tagged with the Gravity Cares badge across our site and social media:
It's only fitting that the launch of Gravity Cares also coincides with Mental Health Awareness Month. This campaign each May has been the work our team is most proud of since launching Gravity, and 2020 will be the best year yet.
This May, we know the impact the covid-19 pandemic is having on everyone across the globe. There's the health impact. The economic impact. The mental health impact. This year, our focus is to provide free tools, resources, and courses to help aid in the mental health recovery of our society.
Some of our sessions include:
Yoga

Sound Baths

Mindfulness & Breathing Techniques

Acupuncture

Guided Meditations

Stress & Anxiety Management
We hope you – our amazing community – finds value in this program, and that it brings even a small bit of joy back into your lives.