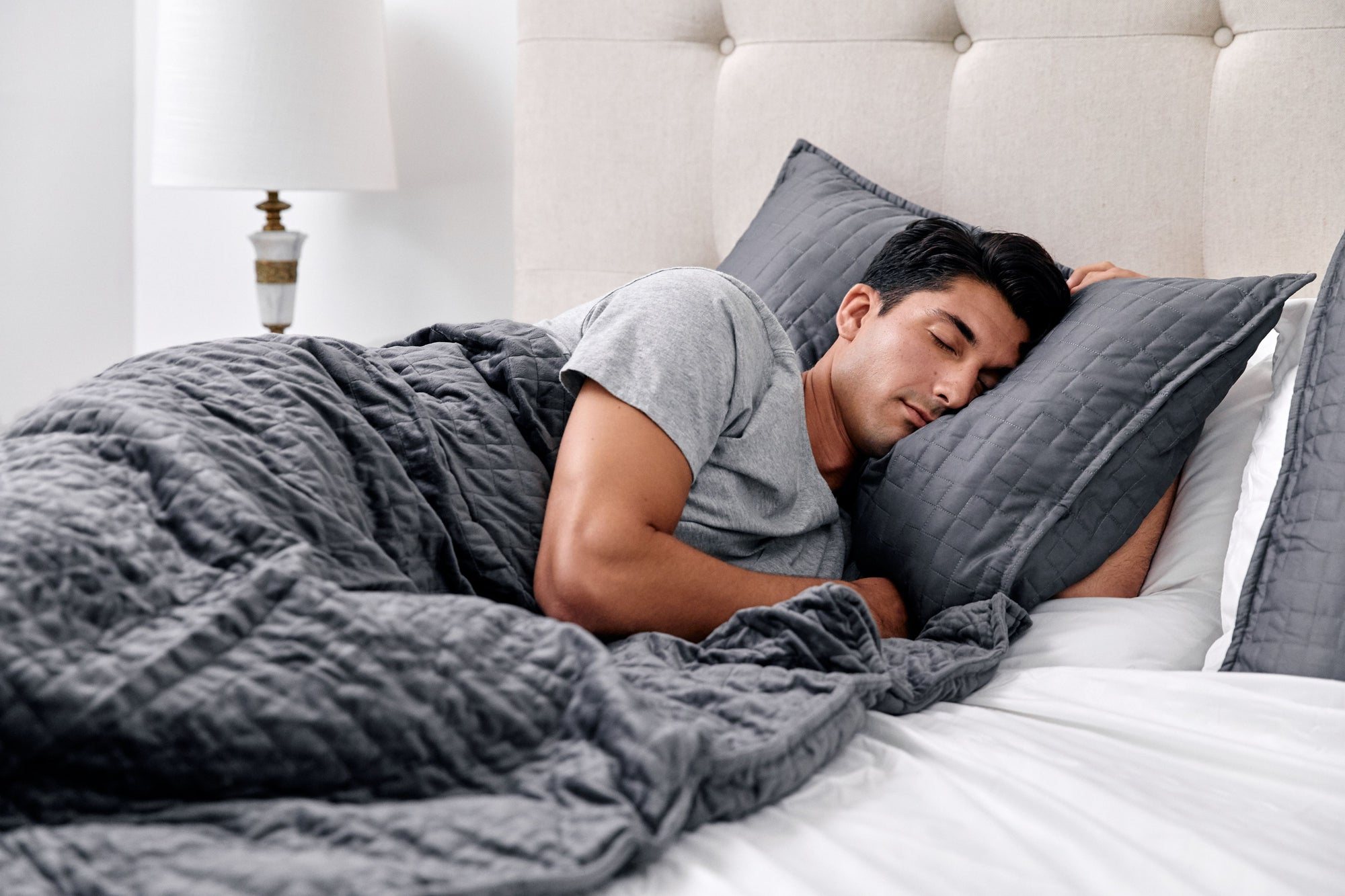 Veterans Deserve a Lot of Things—Better Sleep Is Just One of Them
On Veteran's Day we express gratitude for men and women who've dedicated their lives to defending the livelihood of others'. They do this year-round, by the way—but Veteran's Day gives us a chance to give a gift that has lasting impact.

Between 50 and 70 million adults have chronic sleep and wakefulness disorders, according to the CDC. Sleep disorders can stem from all of the stressors of daily life—a demanding job, chaotic family schedule, a highway of traffic to inch forward in. The stress the military, veterans, and first responders face is immeasurable. From rigorous training, to active duty in war zones, to a return home after so much time away, the career of a soldier can be physically and mentally grueling for years on end. Sleep—on a regular schedule, in comfortable silence—might feel like a luxury.

A 2015 Army report revealed that only 15 percent of the active-duty soldiers meets national sleep standards, while almost a third function on five or less hours of sleep. Rates of insomnia and sleep apnea are especially higher among soldiers who are deployed. Sleep deprivation increases risks of depression, cardiovascular problems, and physical injury, among other health concerns. The difference a few hours makes is crucial.

Which is why Gravity Blankets can be the first step in a newfound journey to a better night's sleep. The weighted blanket applies a deep pressure that replicates the feeling of being held or hugged. It's not just a feeling, but a hormonal reaction, a communication between the brain and body that the body is relaxed, while levels of stress decrease. That same sensation occurs in Gravity Blanket's eye masks and smaller-sized travel blankets, which is good news for constant travelers and anyone trying to catch a moment of shut-eye whenever they can.

In a recent sleep study, 72% of participants who used a Gravity Blanket reported being able to fall asleep faster, and woke up more relaxed and well-rested. Now Gravity Blankets are available a variety of duvet covers, weights, a new cooling fabric, and their largest and most popular size offering yet, a Queen/King. In every blanket, fine-grade glass beads are uniformly distributed in the weighted portion, amounting to ten percent of a user's body weight. This expert design, combined with users' remarkable results, was why TIME named Gravity Blankets one of the Best Inventions of 2018.

Gravity has partnered with ID.me, which allows customers to verify their military or first responder identification to qualify for a discount, and anyone who uses ID.me during checkout will receive an even larger discount on their purchases than the standard discounts denoted on site.

For all that these service members have sacrificed, fought for, and achieved in the line of duty, they deserve what so many of us might take for granted: a good night's sleep. Veteran's Day might be once a year, but this is a gift that doesn't forget the other 364.