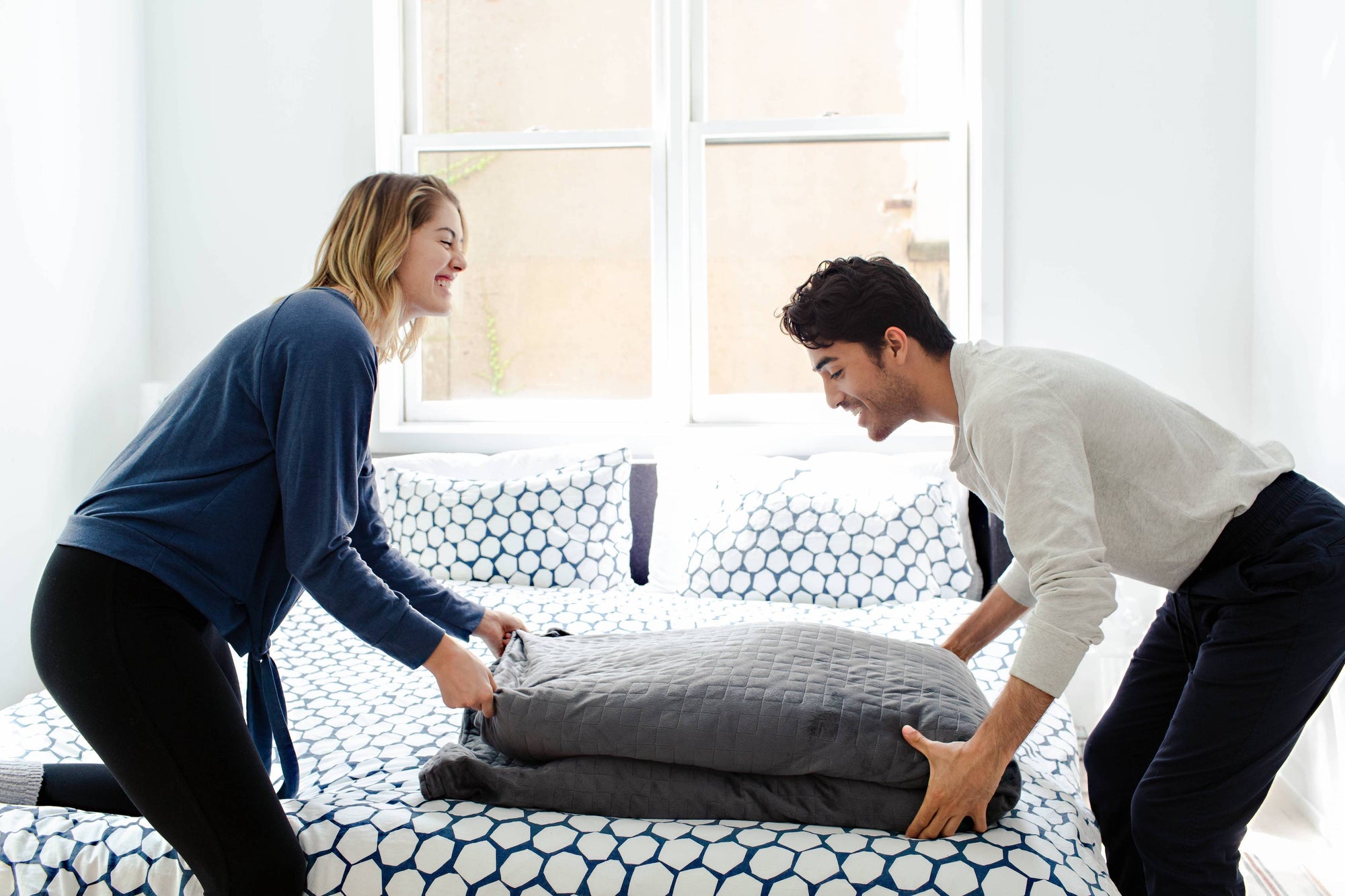 How to Support Someone with Mental Illness
How to Support Someone with Mental Illness
by Jeffrey Borenstein, M.D.
1 in 5 of us lives with a mental illness.
This means every one of us has a family member or loved one affected by mental illness. Like any other health problem, someone with a mental illness needs all of your love and support.
Many people often ask, "How do I know when to help?" Some signs that a friend or family member may have a mental illness and could need your help are:
They suddenly no longer have interest in things they used to enjoy
They seem angry or sad for little or no reason
They don't seem to enjoy anything anymore
They have told you about or seem to be hearing voices or having unsettling thoughts
They seem emotionally numb, like they don't feel anything anymore
They eat a lot more or less than they used to
Their sleep patterns have changed
They seem to be anxious or terrified about situations or objects in life that seem normal to you and to others
They've been missing more and more time from work or school
They've been drinking heavily and/or using drugs to cope
They are avoiding their close friends and family members.
They are talking about taking their life or feeling hopeless
Support from family and friends are a key part of helping someone who is living with mental illness. This support provides a network of practical and emotional help. These networks can be made up of parents, children, siblings, spouses or partners, extended families, close friends coworkers, coaches, teachers, and religious leaders.
Caring for anyone living with illness can be challenging. In order to best do so, here are a few tips to help you support someone living with mental illness:
Learn about the illness and its signs and symptoms. Also learn more about how treatments work so that you know what side effects and improvements you may see.
Encourage treatment. Offer to help make those first appointments with a doctor to find out what's wrong or accompany the person to the doctor-these first steps can be hard. If you do accompany the person, write down any notes or questions either of you have in advance so that you cover all the major points.
Help set specific goals that are realistic and can be approached one step at a time.
Don't assume you know what the person needs. Ask how you can help. Listen carefully to the response.
Provide emotional support. You can play an important role in helping someone who's not feeling well feel less alone and ashamed. They are not to blame for their illness, but they may feel that they are. Help encourage hope.
Although ultimate responsibility lies with the person living with the illness, you can play an active role in your friend or loved one's treatment.
Psychiatrists, psychologists, and other mental health professionals are increasingly recommending couple- and family-based treatment programs. Families and friends can be important advocates to help loved ones get through those hard, early stages of having a mental illness. They can help their loved one find out what treatment is best for them. They can also be key in letting professionals know what's going on, filling in parts of the picture that the person who's ill may not be well enough to describe on their own. This might also include helping a partner adhere to a treatment plan developed with the therapist to control anxiety responses in situations when the therapist is not present. For someone with OCD, this plan might limit how often the patient may engage in a ritual. The partner helps discourage the patient from repeatedly performing the ritual and positively reinforces ritual-free periods of time. 
When helping someone with their own recovery, it is important to remember that it is extremely important for you to take care of yourself and maintain your own support system. Having friends and family to confide in — as well as assist you when your loved one cannot — is vital. Don't give up your own life and interests. Engage in your outside interests and hobbies for a break from the stresses of daily life. Make sure to set boundaries, decide what your limits are, and inform your friend or loved one. These might be emotional, financial, or physical.
Most importantly, seek professional help for yourself, if necessary. The recovery process can be stressful and your well-being is just as important as your friend or loved one.
Although they can be scary, it is important to remember that brain and behavior disorders are treatable. Individuals with these conditions can live full and healthy lives, especially if they seek treatment as needed. Now more than ever, it is important to reduce stigma and encourage people not to suffer in silence, but to seek help. Always remember that with help, there is hope.
About the author:
Jeffrey Borenstein, M.D.
, is President & CEO of the Brain & Behavior Research Foundation. He is also a board-certified psychiatrist with more than two decades experience in healthcare and non-profit leadership, and spent 16 years as CEO and Medical Director of Holliswood Hospital. He is the host of "Healthy Minds," the public television Emmy Award-nominated series that he developed to educate the public, reduce stigma and offer hope to those suffering with mental illness and their families. Produced in association with WNET, the program has been distributed nationally. Dr. Borenstein serves as Editor-in-Chief of
Psychiatric News,
the newspaper of the American Psychiatric Association. He graduated from Harvard University and received his medical degree from New York University School of Medicine.