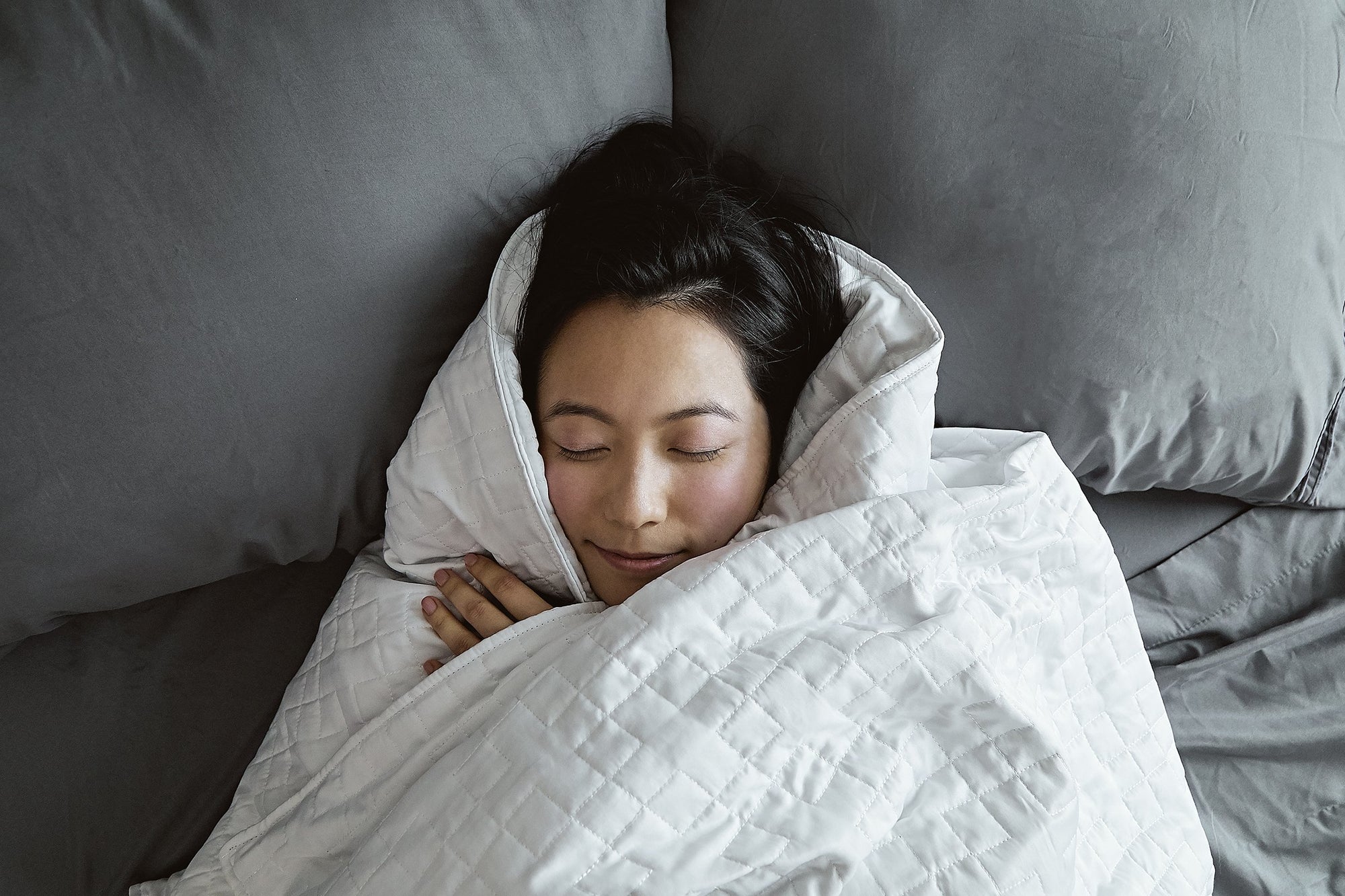 $10,000 Raised and New Lessons Learned: Mental Health Awareness Month 2019
For the team at Gravity – and for me personally – mental health and wellness is always top of mind. It's core to what we do and the products we develop. It is, at the end of the day, our reason for being.
Over the 31 days of May, Gravity engaged with thousands of customers, hundreds of social media followers, and numerous mental health professionals. Our May matching program ended with us donating over $10,000 to the Brain and Behavior Research Foundation – a non-profit organization dedicated to funding research around the role the brain plays in mental illness. A few members from the team got to hang out with Elvis Duran from z100 to present the check, which was pretty cool, too :)
With another Mental Health Awareness Month (MHAM) officially behind us, the team and I took the opportunity to think even more deeply about what mental health means to us and the community of sleepers that we have come to serve. Here are three lessons we took to heart this month:
We're (slowly) #breakingthestigma:
Often times during "awareness months," it's easy to focus on all the work that still needs to be done and forget to reflect on all the progress made. Strangely enough, all it took for team Gravity to take a big step back and reflect was a single Instagram post.
A few weeks ago, we published a simple update, encouraging our community to "check in" with themselves by posting one of a handful of emojis representing their current mental health state. The post garnered over 600 comments and the responses were more than just simple emojis; our community went into great depth with honest, emotional, raw responses. But more importantly, the responses were full of hope. People were hopeful for themselves, but also hopeful for one another, sending words of encouragement to strangers across the internet. It was a small but astonishingly beautiful moment to see how online communities – despite what we read on the internet – can be a source of good, particularly when it comes to mental health.
Periods of "wellness" should be moments of gratitude and celebration, but more importantly, action:
The best time to get in your car and take a trip is when your gas tank is full. Making transformational changes in your life is no different. When you're not feeling mentally well, give yourself a break. Be kind to your soul and don't push so hard. All throughout this month, we continued to see the glorification of "hustle" as a badge of honor. We're no strangers to hard work, but we also realize that rest is even more important, especially when you're mentally unwell.
On the flip side, some people assume when they're feeling great, everything must be perfect and they should stay the course. When we're experiencing periods of peace, balance and general happiness, it's important to take those moments in, practice gratitude for them, and then use them as fuel to make the changes you've been dreaming of. Maybe it's time to look for a new job. Perhaps it's time to tackle a difficult conversation with your parents or siblings that you've been putting off. Whatever it is, use the fuel you've built up on your path to happiness as catalyst for a positive shift.
Everyone's story is unique
Oftentimes, the portrayal of mental illness or periods of mental unwellness in the media centers on individuals "behaving erratically" or having "breakdowns" that require serious psychological or psychiatric intervention. These portrayals are important for all to see, but sometimes they lead us to believe that if we're not truly incapacitated by mental illness, we're not suffering.
Just because you're not struggling with PTSD, bipolar or clinical depression does not make your periods of stress or sadness any less real. We should be empathetic to others while also understanding that even though others may be worse off, our individual feelings are valid and worth prioritizing.
As we roll into June (hello, Pride Month), we take the above lessons and more from MHAM with us on our journey as a little brand trying make a big impact. We also want to sincerely thank you all for the likes, comments, words of affirmation – to yourselves and others – and ultimately for your loyalty. We can only move forward because of you, our customers, and for that, we are ever grateful.
Take care,
Mike and the Gravity Team