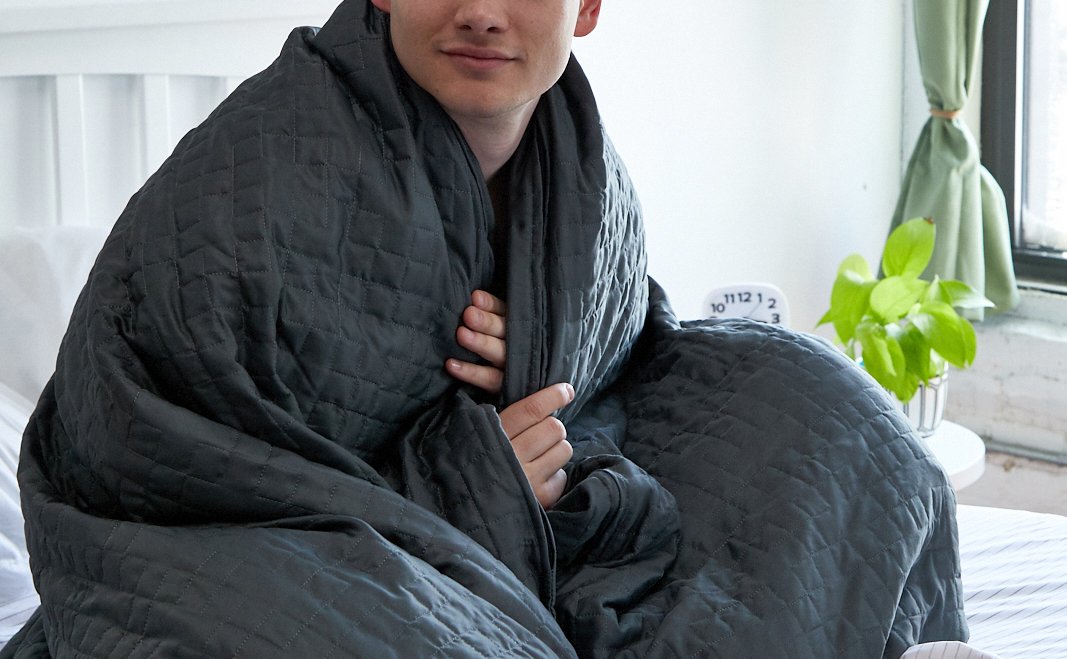 Bring the Gravity Wellness Program to Your Business
Employee happiness, health and wellness is no longer a "nice to have," it drives real business results.
A 2017 study conducted by the University of California demonstrated that for every dollar invested in corporate wellness programs, employers saved between 2.75 - 3.25x that amount in healthcare and absenteeism costs.
At Gravity, we're proud to offer businesses of all shapes and sizes a custom employee rest and relaxation program, aimed at making employees happier, and driving increased productivity. Key piece of our wellness program include:
Gravity Relaxation Stations:
Customizable micro-spaces assembled for your office where employees can de-stress for 15-20 minutes, relaxing with the Gravity Blanket and Weighted Sleep mask, while listening to a peaceful meditation program from our partners at Calm, the #1 meditation and sleep app in the world.
It also provides the opportunity for employees to experience the full suite of Gravity offerings in-person before purchasing.
Deep Employee Discounts:
Exclusive employee discounts on our hero products - up to 30% off - that can't be accessed anywhere else.

We'll provide program collateral which can be shared out via corporate channels, like email blasts, Slack/messenger, and HR platforms.
Sleep/Mental Wellness Fireside Chat / Q&As:
Gravity has built a small group of sleep and wellness experts who provide tips/tricks for getting the best sleep possible each and every night as well as how to keep a positive mental outlook even during the stressful times.
To learn more and get a custom quote, contact: wellness@gravityblankets.com.